At the beginning of our school year the whole upper school visited Hossa, a place where ancient people in Finland had lived thousands of years ago, in Stone age. We have been fascinated with the amazing esker nature and clear fish lakes of Hossa National Park before. We had visited Hossa a few years ago and saw the paintings on the rock, people, bows and arrows and deers. The Värikallio rock paintings at Somerjärvi are from the New Stone Age. They are at least 4,000 years old. There are more than 60 identifiable figures in the set of paintings, which deals with the fishing and hunting culture and worldview of Stone Age people.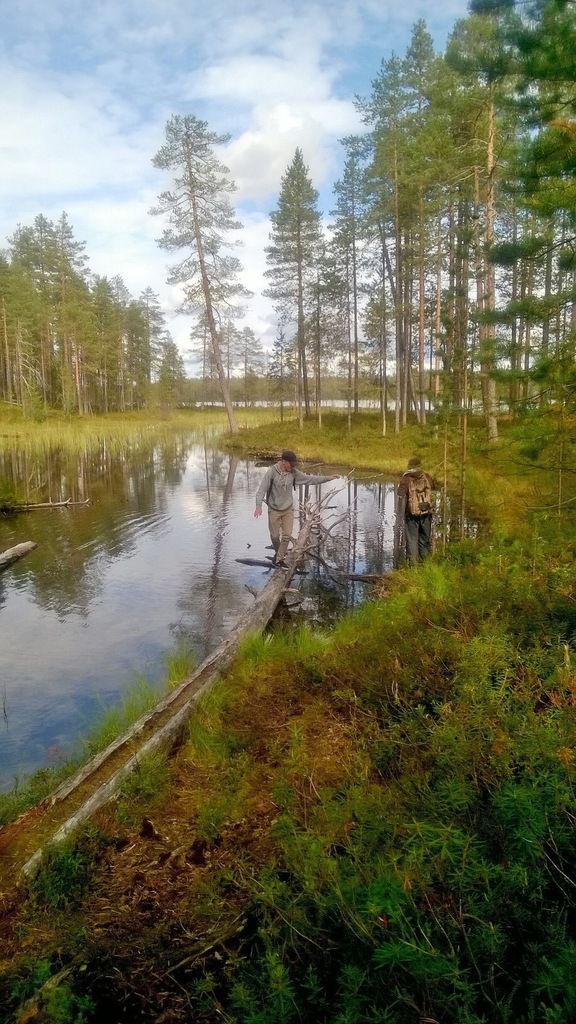 This autumn walked a few kilometres to a clear water pond and a stream, Muikkupuro, near it. Muikkupuro is a narrow, crystal-clear stream that connects Lake Iso-Valkeainen and Lake Keski-Valkeainen. The wriggling Muikkupuro stream is stunningly beautiful. The Muikkupuro lean-to shelter is located by the stream.. We had a guide with us and we were told about old devices on the lake floor. We saw some logs that were put there and somehow used to get fish.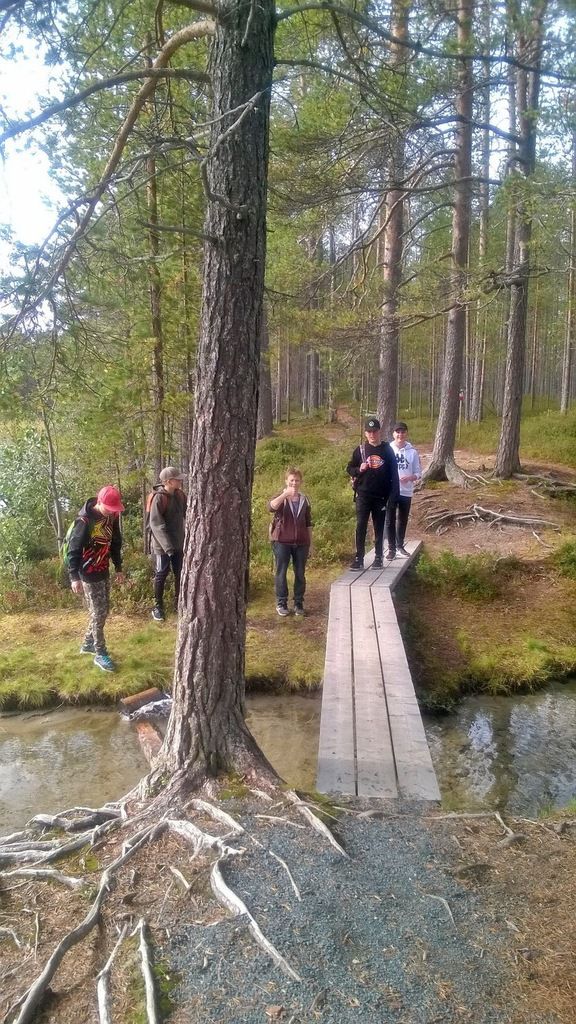 We had a fire on the fireplace and we ate packed lunch there. The day was sunny and quite warm and I think everybody enjoyed our trip.